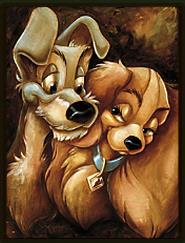 Thank you for stopping by Hill Crest Cockers!! We hope you enjoyed your visit!! Please take just a moment and sign our guest book. We love hearing from our Hill Crest Pet families and visitors too!!!
12 entries.
Hi.. I have so enjoyed visiting your website and Facebook page. My grandparents had a cocker and I then had one years later. I currently have a 10yr old shitzu who is my heart, but is failing. When I am ready, I will remember your beautiful babies.. thank you for sharing them! All the best, Kim
I got my beautiful Cocker girl "Buffy", from Karen 2 1/2 years ago. I had a cocker for 17 years and after an absence of 5 years, I knew it was time. When I saw my Buffy's little face, I knew she was the one! Karen was so knowledgeable, and gave me much appreciated information. She called and checked in to see how my girl was adapting. Such a caring breeder. My Buffy is so good (easy to train and smart), and has been such a love in our home. I would highly recommend anyone wanting a well bred beautiful cocker spaniel to get one from Karen. All her pups are adorable. You can tell she is a quality breeder.
We purchased a handsome little 8 week old puppy from Karen on 7/11/21. We have named him Bailey. After a lengthy search we believe divine intervention led us to Hillcrest Cockers and Karen Branch. Karen concentrates on finding loving homes for her puppies and she is also a lovely and charming individual. We have had Cocker Spaniel "family members" for 40 years and Bailey stole our hearts the first time we saw him. Anyone who is looking for a Cocker Spaniel puppy needs to visit This website and speak with Karen. We rate Karen as the best of the best breeders and feel very fortunate to have her as a new dear friend.
What can I say about Karen, I stumbled upon her a couple of years ago while looking for a new baby. She has the most stunning dogs and I had never seen a black sable dog before. Well I was able to get one of those precious pups. He is now a little over 2 years old and the most loving dog I ever had. Karen has been there for us in every way. She has guided us with every questions whether it is training, food, health, or anything else. She is a dedicated breeder and will be there for you for your pups life. I was very lucky to find her and her pups.
I found Karen and Hill Crest Cockers over a year ago after loosing my beloved babies Paddy and Keely, both buff Cockers and liter mates. They were the sweetest, kindest Cockers ever. After reading and rereading about the policy and care that this breeder undergoes I called and talked with Karen in depth and shared my tragic story with her. It was like I had known her for years. I look forward to meeting her females on a visit soon but most of all to thank her in person for her care of her dogs. This lady is top notch in her approach to breeding and I simply could not say enough wonderful things about her and Hill Crest Cockers. I hope to bring one of her pups home this fall.
Your babies are so pretty
Thank you Hill Crest Cockers for such an intuitive and comprehensive website. Your puppy pictures are a delight! As a young child my grandparents had a blonde cocker (Susie). When I was a young adult my parents got a blonde cocker (Britta). Soon it will be my turn for a cocker, her coat is yet to be determined. It will most likely come down to temperament over coat 🙂 Last March we said goodbye to our beloved 13 year old Havanese. As I write this our sweet 16 1/2 year old blind and deaf poodle mix (our darling mutt from Sayulita MX) is laying next to me. I've bookmarked your website and will contact you when the time is right for us to get another puppy. Thank you, Paige
After my 15 year old cocker passed away, I visited Karen to have a look at her dogs and knew right away that I wanted one of her puppies. She takes great care of all of her adults and does a wonderful job with the puppies. She is also very careful with breeding to avoid the common congenital disorders that cockers are prone to. I have had Jenson for a year now, and he is the greatest dog ever. If you want a great cocker spaniel, I highly recommend Hillcrest Cockers!
We have been looking at you beautiful Cocker Spaniels for a long time , thay are absolutely breathtaking and we are hoping to see you very soon for a addition to our family . Your website in your testimonials are excellent from your clients you have such a wide variety have color of Cocker's it's going to be to choose one color of your dogs .
My husband and I are so blessed with Raegan, a retired adult. Karen, she is so sweet and we are so in love with her. She is absolutely a God send and we couldn't have asked for a better furbaby. Thank you for allowing us to be her parents and we know that she will bring many, many happy years to our family. We feel so complete with her in our lives.
Hi You have the most beautiful puppies. I would love to have one.